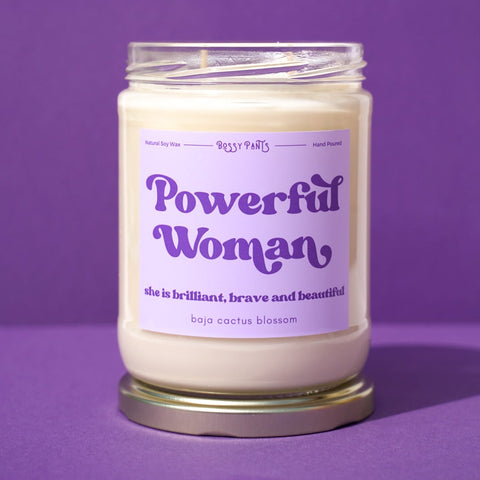 Powerful Woman Baja Cactus Blossom Scented Candle
Dedicated to all of the powerful women in our lives who are brilliant, brave, & beautiful.
The alluring beauty of a cactus flower is captured in a blend of bergamot, fresh white flowers, green cactus stems, sunkissed coconut, and softwoods.
16 oz
Double wick
50+ hour burn time
All natural soy wax
Lead-free cotton wicks
Free shipping!